Easypaisa App Download APK. Easypaisa is the most popular App for payments. The App is totally free and very easy to use. In this post, I have shared your complete details and the latest version of the EasyPaisa APK Mobile App. If you want to make your own Mobile Cash wallet then Easypaisa is best for you, Because it provides all features for money transferring and bill payments.  You can graphically view your funds transfer history from the right side Menu bar and you can see the daily, monthly, and yearly sending and receiving limits of your Easypaisa account. If you want to upgrade your account limits, you can verify your account in the Easypaisa mobile App or by visiting Telenor Microfinance Bank Limited Branch. Easypaisa's new update has the feature to verify your account yourself without visiting the Easypaisa Shop or Bank branch. Let's discuss in detail about Easypaisa Mobile App.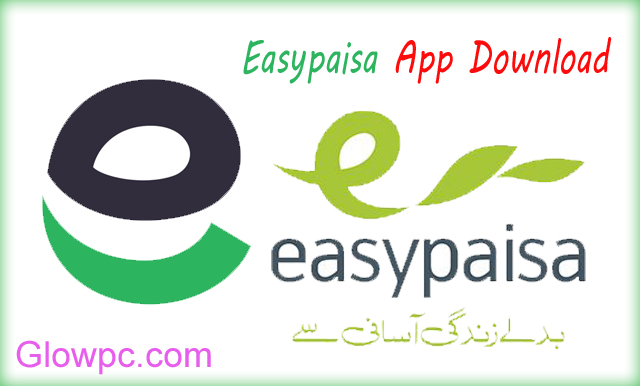 About EasyPaisa App Download
Easypaisa App is a Cashless service that allows you to transfer money online in minutes. You can send money to CNIC if the receiver has NOT registered as Easypaisa Mobile Wallet. Mobile Top-up is one of the most popular features in the Easypaisa App. There are many other popular features including Bill payments, Government fees, Credit Card payments, Bank Transfers, CNIC transfers, Raast ID Transfers,s and much more. Registration For the Easypaisa account is simple. Just install the App from the Google Play Store and follow the on-screen instructions. The app is available for both OS Android and iOS.

Bill Payments With Easypaisa
Bill payments are made easily through the Easypaisa App. You can pay Electricity Bills, Telephone Bills, Gas, Internet, Water, Solar, Education, Government Fees, Credit Card Payments, and others. All electricity companies are linked with the Easypaisa System, So every kind of Electricity bill can be paid through Easypaisa. Electricity companies include IESCO, AJK Barkyiat, GB – Barkyiat, FESCO, GEPCO, HESCO, SEPCO, K-Electric, LESCO, MEPCO, PESCO, and QESCO. To check your due bill, just put the reference number of your bill App will fetch billing details. Another facility of Easypaisa is that users can pay taxes and Government challans like Traffic violation Challan Income Tax, FBR mobile phone custom taxes, and Vehicle Token taxes easily.
Bank Transfer With EasyPaisa
Bank transfer is a popular tool that allows you to transfer your funds to any bank in Pakistan. You can transfer money to JazzCash, HBL, UBL, Allied Bank Limited, Meezan Bank Limited, and many other banks instantly within minutes. If you want to deposit money to your Easypaisa wallet you can transfer from any bank account, for this purpose you need to select Telenor Microfinance Bank Limited from the Banks list and put your mobile number which is attached to Easypaisa Mobile Wallet as your Bank account Number. You can also find the IBAN of your Easypaisa wallet account in your profile section on the EasyPaisa App. Just download the Easypaisa APK from our website and start your Banking journey with the Easypaisa App.
Secure Future
Get your desirable insurance plan for as low as Rs. 2, to ensure a secure future for yourself and your family with easy-to-access insurance products for all your needs. For the unforeseen future, the Easypaisa hafiz plan gives you coverage of up to Rs. 500,000 in case of accidental death or disability. Protect your mobile phone in cases of theft and damage via a mobile screen protection plan & mobile theft protection plan.
Conclusion
EasyPaisa is a Pakistani mobile wallet, mobile payments, and branchless banking services, provider. It was founded in 2009 by Telenor Pakistan in partnership with Tamir Bank, which was renamed Telenor Microfinance Bank in 2017. I hope you will download the latest version with a direct download link and save your time at Glowpc.com. If you have any questions or feedback you can leave your feedback below this post.